With the arrival of summer, beach party invitations begin coming and coming in social media websites. You're probably ready with your plans for the season already, but don't hurry, because there are few more things you need to consider. As a real fashionista, you must look for some cool ideas for your beach party makeup. This time we pay attention to beach party makeup ideas. Check out our pick-ups and find your next party makeup trick to try! Well, let's get started then…
1. In case it's a day party…
Day beach parties can be a lot of fun. But as to your makeup, then can have few issues you need to eliminate and think about. If you're up to some extra bright makeup idea for such an occasion, better forget it and go for something more classical and natural. Moreover – forget about liquid foundations that will make your face look like a copy of a not that cool canvas painting. On the contrary – use SPF factor BB cream or only sunscreen and add a little bit of powder or shimmer to attract sunlight even more and to make your complexion become your new summer foundation shade.
2. Choose one of those awesome lipstick shades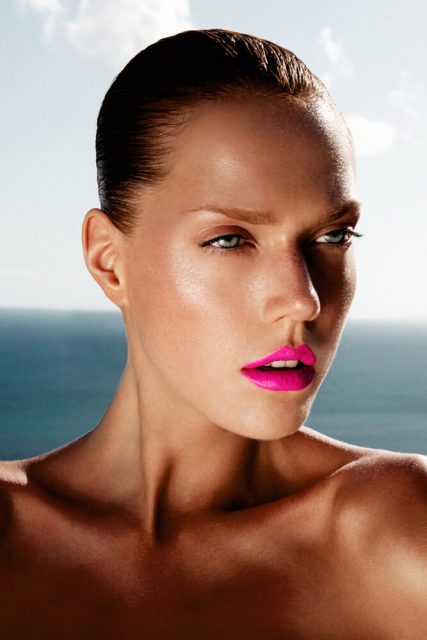 Beach parties are usually exciting, full of emotions and mostly vibrant. They last long and there's no chance for you to remain attractive with your fine makeup if you do not use long-lasting and water-resistant beauty products. This is extremely important for your lipstick. And as to the shade, there are three colors you should pay some extra attention to when you do your lip makeup. Choose between plum, extra bright pink or light peach!
3. Detailed eye makeup is superb for beach parties!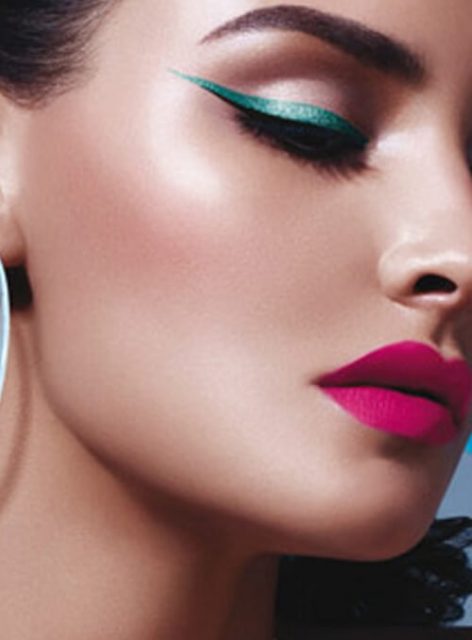 Eyes are where you need to bring your fantastic makeup skills to. Eye makeup on a beach party is detailed and finely made. Smokey eye makeup is an amazing idea, but let aside the elegant and too formal grey and black shades. On the contrary – replace them with fascinating green, blue, yellow, orange and bright purple. These shades go just amazing with the background of your party arena – the seaside or the ocean where you're on vacation!
4. Try something eccentric…
Beach parties are not events we go to every day, so better improvise and try something new. There are numerous eccentric beach makeup ideas, but what we offer you is to add a fake or suntan tattoo for a more original appearance. You can also stick 3D elements on your face or try some body art ideas all over your hands or body!