Every perfect makeup begins with perfect foundation application! Believe us, girls, if your way to add some more radiance and fair complexion to your face is wrong, even the best lipstick or the most expensive mascara can't correct this error. So, once and for all, learn how to apply foundation properly. And your first step for the flawless makeup will be done! Everything else like awesome smokey eye makeup or amazing cheek colorizing is all about your imagination, but foundation application has strict rules that must be learnt. Here they are:
1. Get your color!
Finding the ideal foundation is not easy at all. To be honest, you'll need to test and try on your own face lots of nuances till you find the most suitable one.
Have in mind that if beige was always the best shade for you from a particular brand, it doesn't mean that you must always buy beige from all the other beauty brands.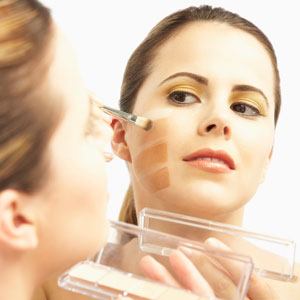 Use testers and get a nuance as close to your personal complexion as possible. Also, have in mind that on cold days, you'll need paler tone, but in summer darker foundation will be required.
2. Make up your mind for the best foundation type
In stores, you'll find powder, liquid, sticks and so many other forms of foundations that you might even get confused. Well, don't panic! Make your choice by matching the product you buy with the type of your skin.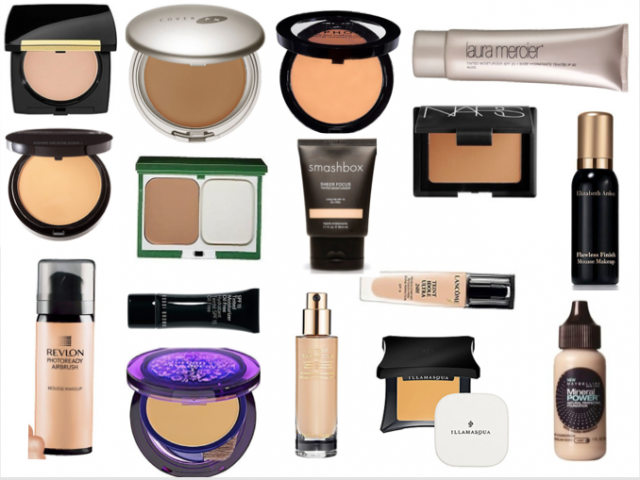 Thus, oily skin will prefer powder to liquid foundations, which are great for additional moisturizing of  dry skin.
3. Have the right tools at hand!
Just like the type of your foundation, the tools for its application are essential. Sponges, brushes and your own fingers will do great work according to your foundation type.
Keep in mind that using your hands is always the best way to apply the product since you'll feel the thickness of the layer and avoid unnecessary deposits of brown or beige spots on your face.
4. Prepare your skin
To prepare your skin for proper foundation application, you need, at first, to cleanse it deeply and thoroughly. Otherwise, you'll get those bad blemishes later, when the foundation gets deeper in your epidermis.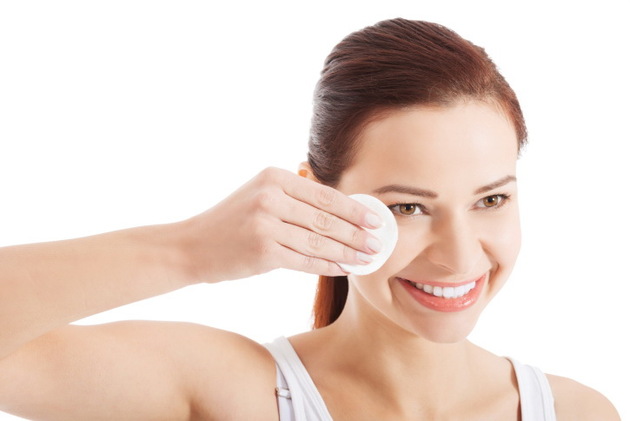 Also, a clean face will absorb the foundation more naturally and in the end, your face will look natural, neutral and flawless! If you want to, apply some moisturizer under the foundation, too.
5. Dab and blend!
These are the main movements when it comes to foundation application.
First dab all over your face, then begin blending. Always start from top to bottom and do not forget zones like your eyelids, cheeks and neck.
If you follow this system, your face will never look either cakey, or fake. Touch up the problematic areas with red spots or wrinkles. Then, apply one more additional layer – a thinner one – to make the makeup look more complete!
Voila, you're ready!