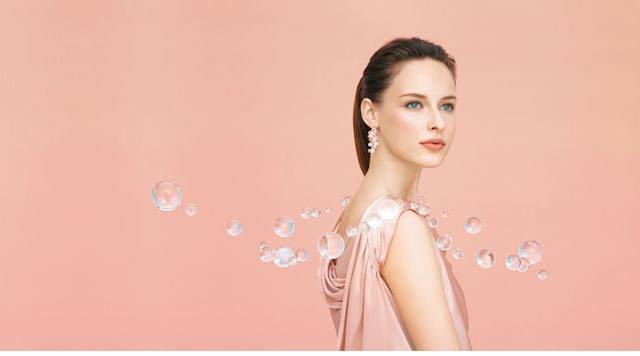 They say summer is ideal for two main things – trying something new and improvising! Well, this approach could be finely transferred to your makeup style, too! Why not try something absolutely new in makeup, too? Holidays and vacations are ahead, so there's nothing bad in making a change for a while and being someone else to relax and get rid of the negative emotions you've hidden deeply in your soul round the entire year! Speaking of all of these and making the expectation of summer even more exciting, we want to offer you the following awesome makeup ideas to try this summer!
1. Gold all around your pretty face
It's not only the sun and its golden rays that make summer so suitable for a golden makeup idea, but also the reason that this season is the best for parties and parties always come with a fresh and shining air! Golden makeup conceptions can vary, but what we really recommend you to try is to put the accent on two main parts of your pretty face – the cheeks and the eyes. Use more than a single golden shade and make your facial skin glowing and shimmering! This makeup is ideal for evening cocktails or informal meetings with the gang, so put the best of your skills and draw the attention of the entire crowd!
2. Great colors for a better mood
The different shades and nuances on your face might only sound to you as too risky. On the contrary – if you use the right techniques and your aesthetic senses, you can figure out how to include three colors in a makeup idea. Blue and green are classical summer shades and you can stunningly combine them with extra grey and black smokey makeup or even amazing cheeks in pure peach. Do not underestimate the purple shades, either, because this nuance seems to be back after a sudden absence recently. Last but not least, have in mind that the colorful makeup conception does not refer to your eye shadows and makeup only; you can also try with vibrant lipstick shades like plum and extra red to put the accent on the sexiest part of your face!
3. The forest fairy!
This hippie-like trend had a really huge success at most of this year's spring-summer runaway shows and some of our favorite fashion models have worn it, too! The forest fairies have very smooth and deep makeup with strong eye makeup, but very pale and sleek facial skin. The lipstick is always nude and the cheeks are not even visible, but the stylish accents on the eyes make you a real fantasy in men's eyes!