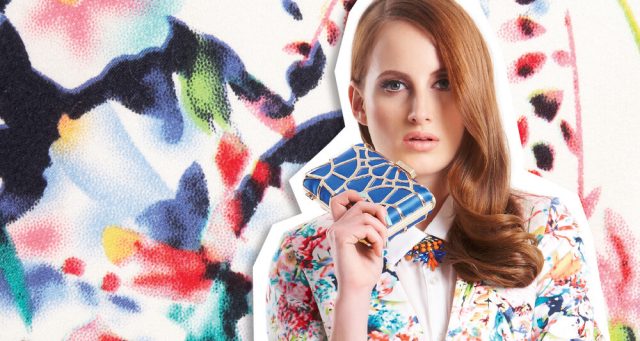 For all colorful and extra bright girls from all around the world – this article is just written for you. We've gathered a set of awesome tips for you and your makeup. If you are keen on extra bright and more vanguard clothing with colorful patterns and designs, then you need to be extremely precise as to your makeup. Have in mind all of these makeup advices for bright clothing if you do not tend or aim to look like a circus artist….
1. Bright colors are not banned!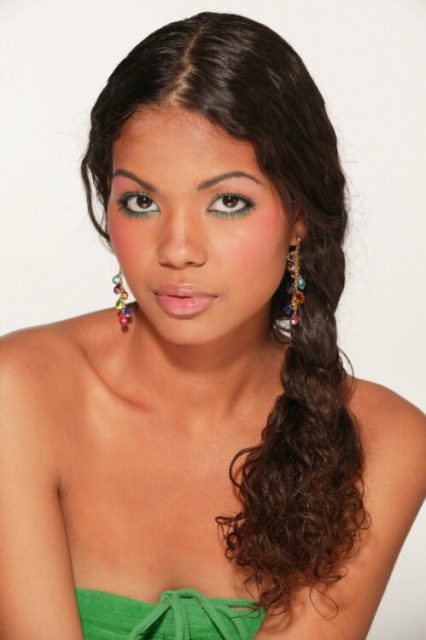 Have in mind this, because there are many women, who believe that if they wear bright clothes, no bright eye shadows are allowed. On the contrary – if you want to make a bigger impression, then match your main bright clothing nuance with your main bright makeup shade. Here's one example for you to make it clear. A set of extra green cropped top with tight chocolate brown pants goes ideal with some natural-styled peach lipstick and sparkling and shimmering green eye liner! There are millions of examples, but you've got the idea, right?
2. Too much is never cool!
On the other hand, wearing too many shades on your face is not an option for you. You can use one of the shades from your clothing appearance as a makeup accent, but definitely not all of them. Meanwhile, if your clothes are mostly in red, purple and pink, these colors will go too bright and inadequate on your face. Too many shades will spoil your appearance, so stick to one bright element in your makeup. And zero brightness could be even greater!
3. Do not remain pale
OK, just because you're extra colorful in your clothing style, it doesn't mean your face needs to remain pale. On the contrary – the brighter your clothes are, the paler you'll look. So, the key to balance here is not to skip the makeup, but to make it suitable for your clothing style.
4. Simplicity, natural look and classy-woman-style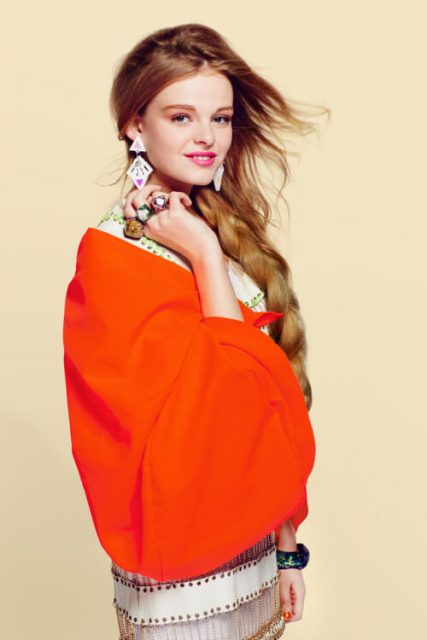 These three fashion makeup trends are the trends you need to get used to and to adopt in your makeup routine. If you want to wear bright clothes, then you need to pay the price and forget about bright makeup. Simple natural makeup or formal business style are superb for you. Besides, they're easy to be achieved and done – even if you do not have extra skills or talents in makeup preparation.
Last but not least, never forget that your overall appearance follows the formula: cool clothes + stunning makeup + beautiful hairstyle. So, your haircut needs to be matched with the bright and eccentric clothes, as well!